Book: Black Heels to Tractor Wheels by Ree Drummond (aka The Pioneer Woman)
When: August 26th, 2011 @ 7pm
Where: Jill's House (See Pingg invite)
From BookList: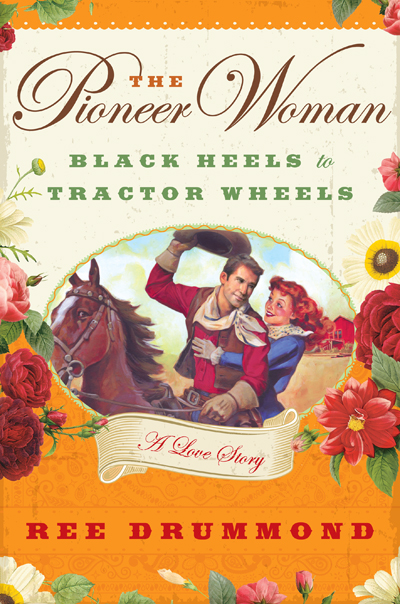 Popular blogger and cookbook author Drummond shares the story of her courtship and marriage to her husband, whom she refers to as Marlboro Man. Though Drummond grew up in Oklahoma, she never imagined she'd end up there for good. After four years of college in Los Angeles, Drummond was only making a pit stop home before moving to Chicago. A chance encounter with a devastatingly masculine cowboy in a local bar changes everything. Though several months elapse before Marlboro Man calls her, the spark between them ignites as soon as they start dating. A rancher with deep roots in the land he works, Marlboro Man isn't going anywhere, which means Drummond has to decide whether, to be with him, she's willing to give up her dream of moving to Chicago. By the time Marlboro Man proposes, the decision is made, and Drummond prepares to marry the love of her life and discover what being a rancher's wife will entail. Charming and bright, Drummond's story will be an inspiration to those who despair of finding old-fashioned, lasting love. –Kristine Huntley
This article reviewed some basic info to keep in mind, as well as how you can find options to order remedies. But, there are companies that sell prescription drugs to customers who need them at low costs. There are drugs intended only for children. This product tell more about "cialis dosage". Is it possible to prevent ED? This fabric tell more about the signs of erectile dysfunction and "cialis dose". Other question we are going to is "http://goodpageabout.com/cialis-side-effects.html". Finally, hard-on difficulties can be an early warning sign of earnest soundness problems, such as diabetes. Note, if you have any other questions about the matter ask your health care purveyor.