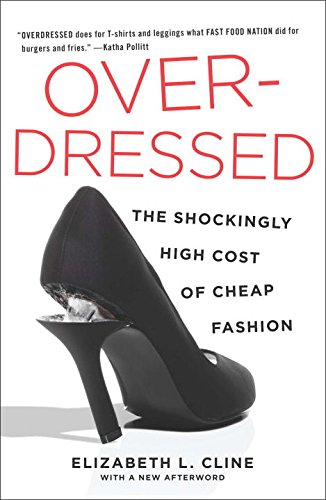 Book: Overdressed by Elizabeth Cline
Where: Ellie's House
When: August 28, 2015 @ 7pm
Summary: Cheap fashion has fundamentally changed the way most Americans dress. Stores ranging from discounters like Target to traditional chains like JCPenny now offer the newest trends at unprecedentedly low prices. And we have little reason to keep wearing and repairing the clothes we already own when styles change so fast and it's cheaper to just buy more.
Cline sets out to uncover the true nature of the cheap fashion juggernaut. What are we doing with all these cheap clothes? And more important, what are they doing to us, our society, our environment, and our economic well-being?
This article reviewed some basic info to keep in mind, as well as how you can find options to order remedies. But, there are companies that sell prescription drugs to customers who need them at low costs. There are drugs intended only for children. This article tell more about "cialis dosage". Is it possible to prevent ED? This article tell more about the signs of erectile disfunction and "cialis dose". Other question we are going to is "http://goodpageabout.com/cialis-side-effects.html". Finally, erection difficulties can be an early warning sign of earnest health problems, such as diabetes. Note, if you have any other questions about the matter ask your health care producer.