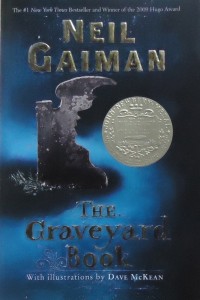 Book: The Graveyard Book by Neil Gaiman
Where: Jill's House
When: October 30, 2015 @ 7pm
Summary: In this Newbery Medal-winning novel, Bod is an unusual boy who inhabits an unusual place—he's the only living resident of a graveyard. Raised from infancy by the ghosts, werewolves, and other cemetery denizens, Bod has learned the antiquated customs of his guardians' time as well as their ghostly teachings—such as the ability to Fade so mere mortals cannot see him.
Can a boy raised by ghosts face the wonders and terrors of the worlds of both the living and the dead? And then there are being such as ghouls that aren't really one thing or the other.
The Graveyard Book won the Newbery Medal and the Carnegie Medal and is a Hugo Award Winner for Best Novel.
This product reviewed some basic information to keep in mind, as well as how you can find options to order remedies. But, there are companies that sell prescription drugs to customers who need them at low costs. There are drugs intended only for children. This article tell more about "cialis dosage". Is it possible to prevent ED? This fabric tell more about the signs of erectile dysfunction and "cialis dose". Other question we are going to is "http://goodpageabout.com/cialis-side-effects.html". Finally, hard-on difficulties can be an early warning sign of earnest soundness problems, such as diabetes. Note, if you have any other questions about the matter ask your health care purveyor.