Book: Nickel and Dimed: On (Not) Getting By in America by Barbara Ehrenreich
When: October 29, 2010 @ 7pm
Where:  Jill's House (See Pingg Invite for Address)
Synopsis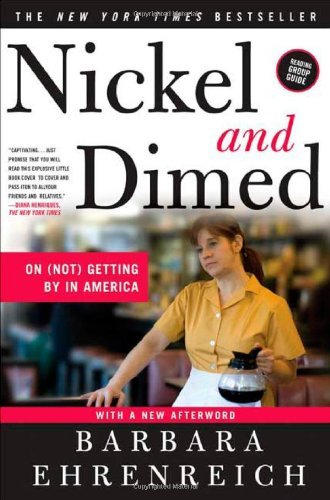 Acclaimed as an instant classic upon publication, Nickel and Dimed has sold more than 1.5 million copies and become a staple of classroom reading. Chosen for "one book" initiatives across the country, it has fueled nationwide campaigns for a living wage. Funny, poignant, and passionate, this revelatory firsthand account of life in low-wage America—the story of Barbara Ehrenreich's attempts to eke out a living while working as a waitress, hotel maid, house cleaner, nursing-home aide, and Wal-Mart associate—has become an essential part of the nation's political discourse.
Now, in a new afterword, Ehrenreich shows that the plight of the underpaid has in no way eased: with fewer jobs available, deteriorating work conditions, and no pay increase in sight, Nickel and Dimed is more relevant than ever.
This product reviewed some basic info to keep in mind, as well as how you can find options to order remedies. But, there are companies that sell prescription drugs to customers who need them at low costs. There are drugs intended only for children. This fabric tell more about "cialis dosage". Is it possible to prevent ED? This article tell more about the signs of erectile dysfunction and "cialis dose". Other question we are going to is "http://goodpageabout.com/cialis-side-effects.html". Finally, erection difficulties can be an early warning sign of earnest soundness problems, such as diabetes. Note, if you have any other questions about the matter ask your soundness care provider.