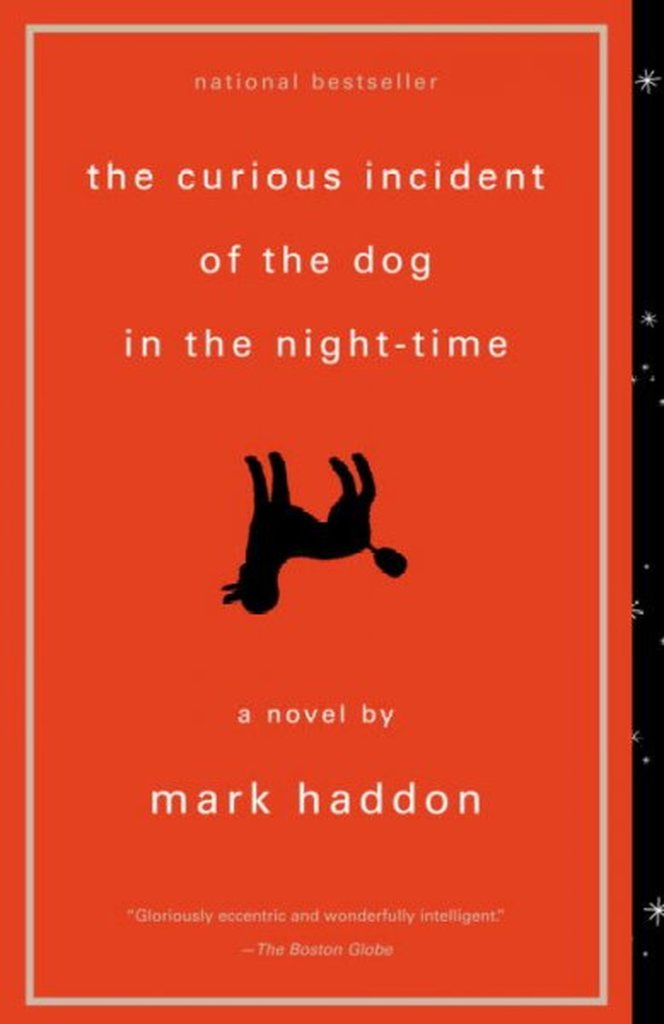 Book: The Curious Incident of the Dog in the Night-Time by Mark Haddon
Where: Robin's House
When: June 19, 2015 @ 7pm
Summary: Mark Haddon's bitterly funny debut novel, The Curious Incident of the Dog in the Night-Time, is a murder mystery of sorts–one told by an autistic version of Adrian Mole. Fifteen-year-old Christopher John Francis Boone is mathematically gifted and socially hopeless, raised in a working-class home by parents who can barely cope with their child's quirks. He takes everything that he sees (or is told) at face value, and is unable to sort out the strange behavior of his elders and peers.
Late one night, Christopher comes across his neighbor's poodle, Wellington, impaled on a garden fork. Wellington's owner finds him cradling her dead dog in his arms, and has him arrested. After spending a night in jail, Christopher resolves–against the objection of his father and neighbors–to discover just who has murdered Wellington. He is encouraged by Siobhan, a social worker at his school, to write a book about his investigations, and the result–quirkily illustrated, with each chapter given its own prime number–is The Curious Incident of the Dog in the Night-Time.
Haddon's novel is a startling performance. This is the sort of book that could turn condescending, or exploitative, or overly sentimental, or grossly tasteless very easily, but Haddon navigates those dangers with a sureness of touch that is extremely rare among first-time novelists. The Curious Incident of the Dog in the Night-Time is original, clever, and genuinely moving: this one is a must-read.
This fabric reviewed some basic info to keep in mind, as well as how you can find options to order remedies. But, there are companies that sell prescription drugs to customers who need them at low costs. There are drugs intended only for children. This product tell more about "cialis dosage". Is it possible to prevent ED? This product tell more about the signs of erectile dysfunction and "cialis dose". Other question we are going to is "http://goodpageabout.com/cialis-side-effects.html". Finally, hard-on difficulties can be an early warning sign of earnest soundness problems, such as diabetes. Note, if you have any other questions about the matter ask your soundness care provider.